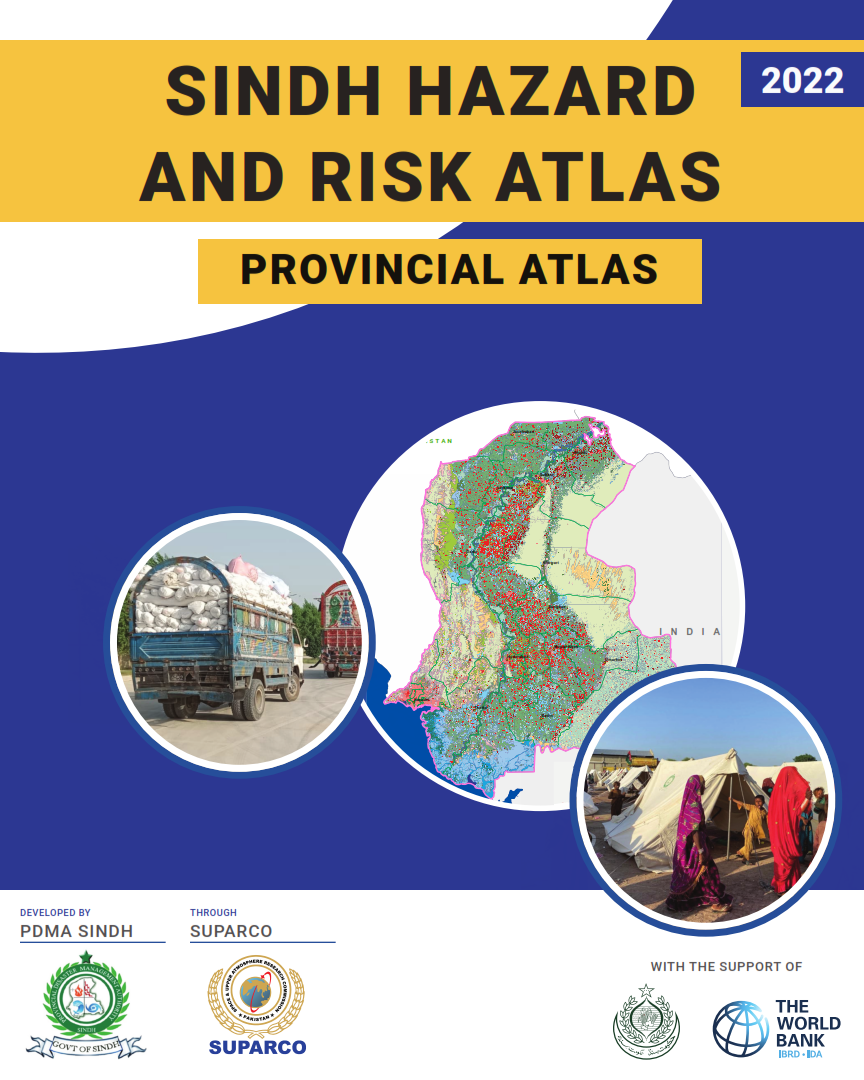 Sindh covers a total land area of 140,914 Sq Km with coordinates extending from 23°36'10" to 28°30'02" North and 66°38'54" to 71°05'30 East. It shares borders with provinces of Balochistan in West and Punjab in North, India in East and Arabi- an Sea in South. Sindh's landscape consists mostly of alluvial plains flanking the Indus River, the Thar Desert in the eastern portion of the prov- ince, Indus delta in the South, Manchar lake in west and the Kirthar Mountains in the western portion of the province.
The climate of Sindh is hot and arid, with varied seasonal temperatures (max mean) of 27.08 °C in winter to 43.32 °C in dry summer and average annual rainfall of 128.80 mm/yr. The population of Sindh province has risen from 30,439,893 in 1998 to 47,854,510 as per 2017 census, showing an average annual growth rate of 2.41%. In keeping with the national demographic profiling, a population of 14,839,448 resides in urban areas and 15,600,445 resides in rural areas as per 1998 ….
* District information of Karachi West also includes Keamari District.