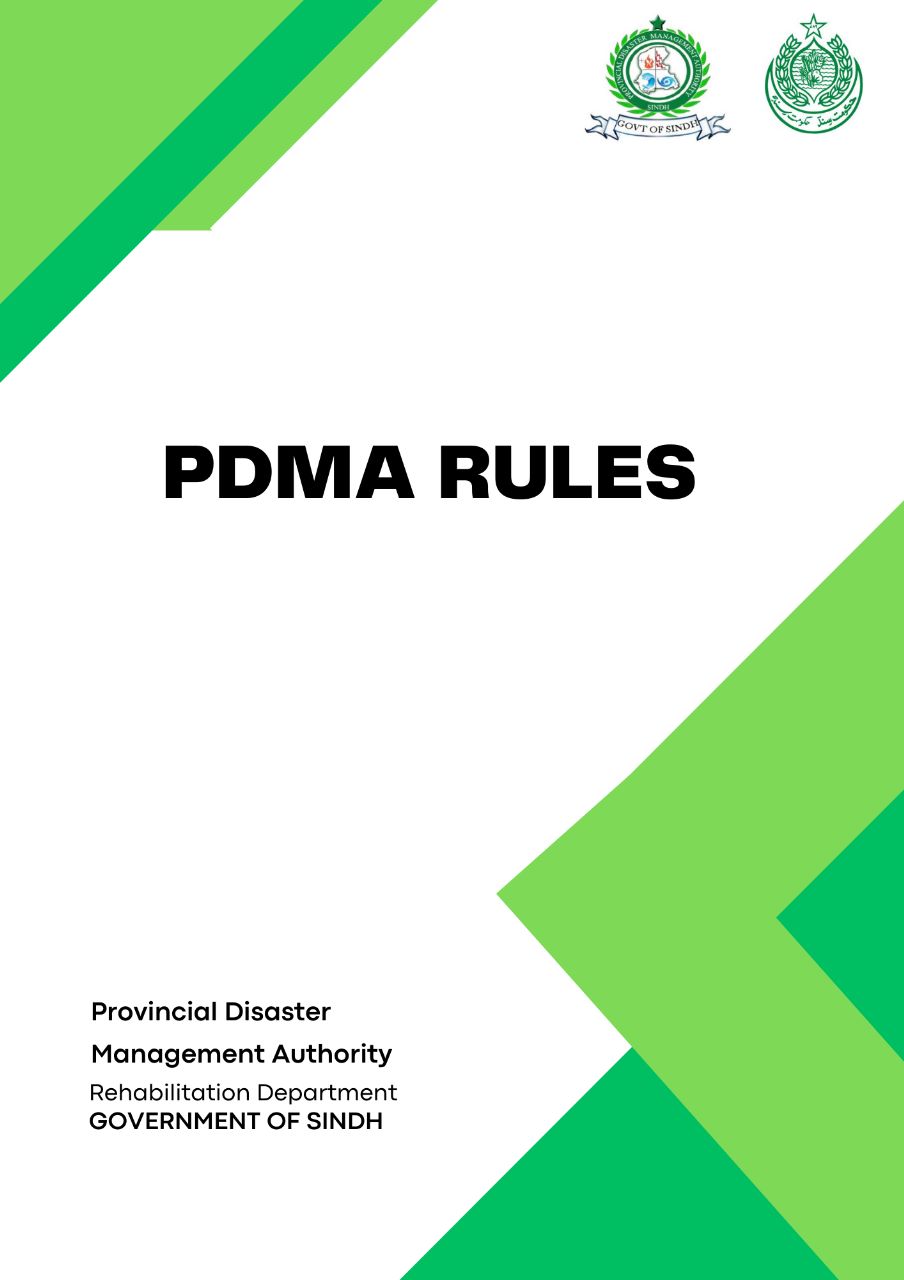 In exercise to the powers conferred under section 47 of the National Disaster Management Act- 2010, the Government of Sindh are pleased to make the following rules, namely:
1: SHORT TITLE, APPLICABILITY AND COMMENCEMENT:
(I) These rules may be called the Provincial Disaster Management Authority Sindh Service Rules 2016.
(ii) These rules shall be applicable to all the employees of the Authority, District Authority and such other persons as the Authority may direct.
(iii)These rules shall come into force at once.