Academia and industry interaction is important for not only creating awareness on disaster management, but it also fosters research on real-world problems specific to geographical areas. With this intention, PDMA Sindh has started an internship program for universities where students from different fields get hands-on experience on different activities of PDMA. Students from Social Sciences Department, SZABIST University recently completed 2-month internship in PDMA. Students were exposed and oriented to different activities including information management, data collection, compilation and visualization, and other topics of interest related to their academic studies. Students were assigned to conduct a SWOT Analysis of PDMA which was successfully completed and presented. On completion, students were awarded internship certificates.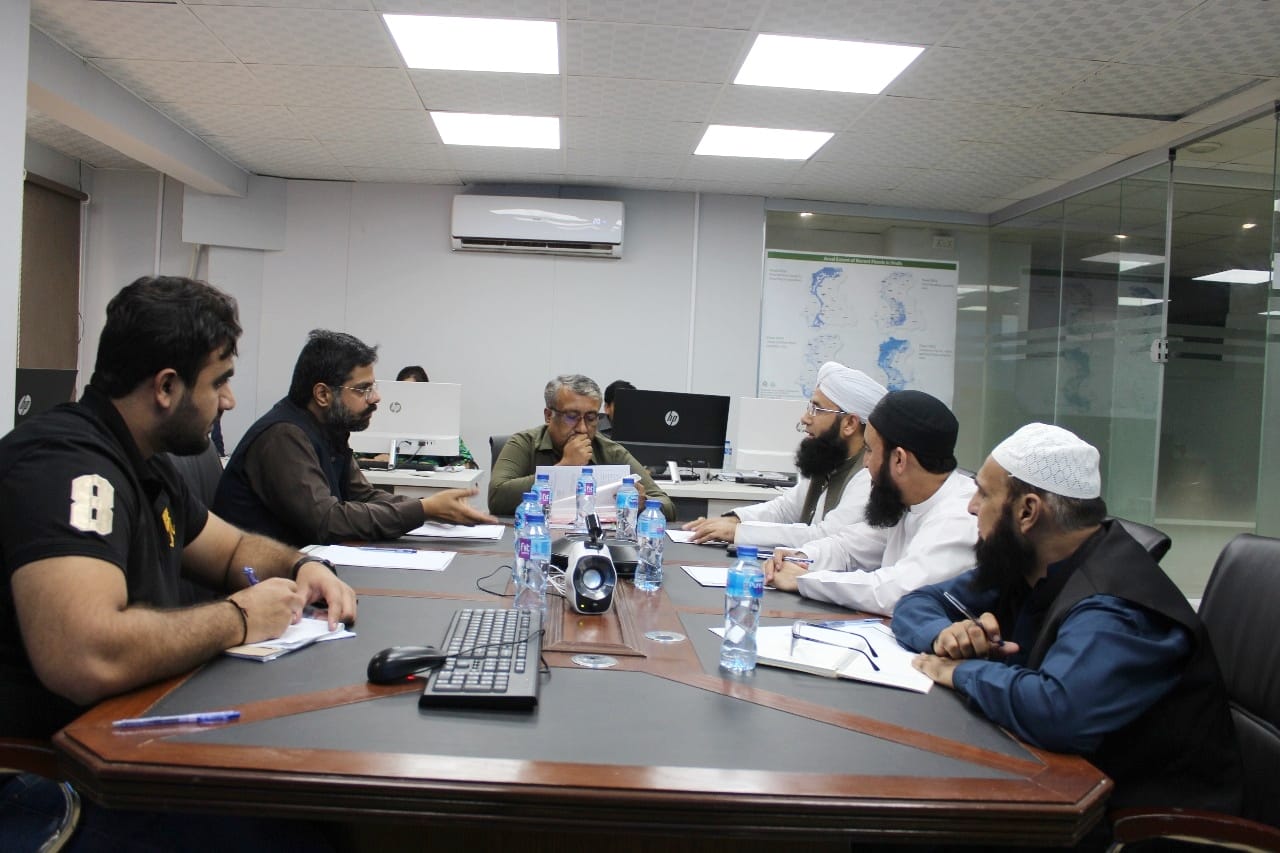 Delegates from Pak Aid Welfare Trust visited PDMA Sindh HQ 07 September, 2023
Philanthropist organizations, NGOs, and INGOs play a vital role during disasters. Harmonization of individual efforts in collective response is a need of the time and will result in efficient and need-based use of man and material resources. To harness this potential, PDMA Sindh is engaging with stakeholders and partners to establish a conducive environment for collective efforts towards efficient and effective Disaster Management in the province. In regard, series of meetings with stakeholders are being conducted. On September 7, 2023, Pak Aid Welfare Trust delegate visited PDMA Sindh HQ. During the meeting, various dimensions of collaboration were discussed. PDMA emphasized that, due to recurring disasters in the province, disaster preparedness and prepositioning of arrangements are more important to save lives and livelihoods. A few potential areas of collaboration like engaging volunteers of Pak aid, medical and rescue services can be alingrd to enhance preparedness and response. The meeting concluded to furnish collaboration for fostering directional efforts for the well-being of the people of Sindh pre, during and post disasters. As a way forward, another meeting shall be conducted to streamline and framework modus operendi for collaboration.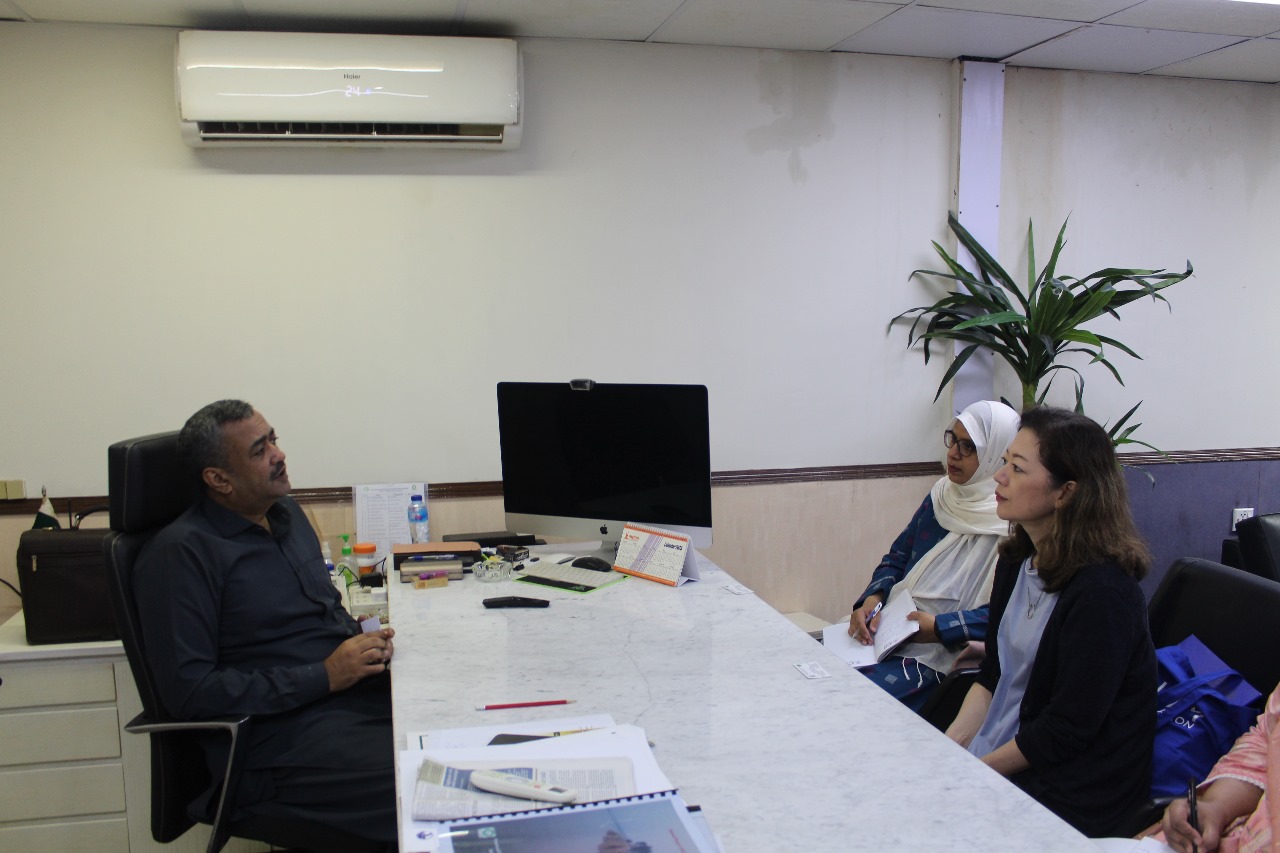 United Nations Migration (IOM) visited PDMA Sindh 30 August, 2023
The delegation was headed by Ms. Mio Sato Chief of Mission to UN-IOM. The delegation met DG PDMA, Syed Salman Shah, and a discussion was held on the disaster management context of Sindh. The Chief of Mission highlighted UN-IOM work and portfolio in Sindh especially flood-affected areas of the province.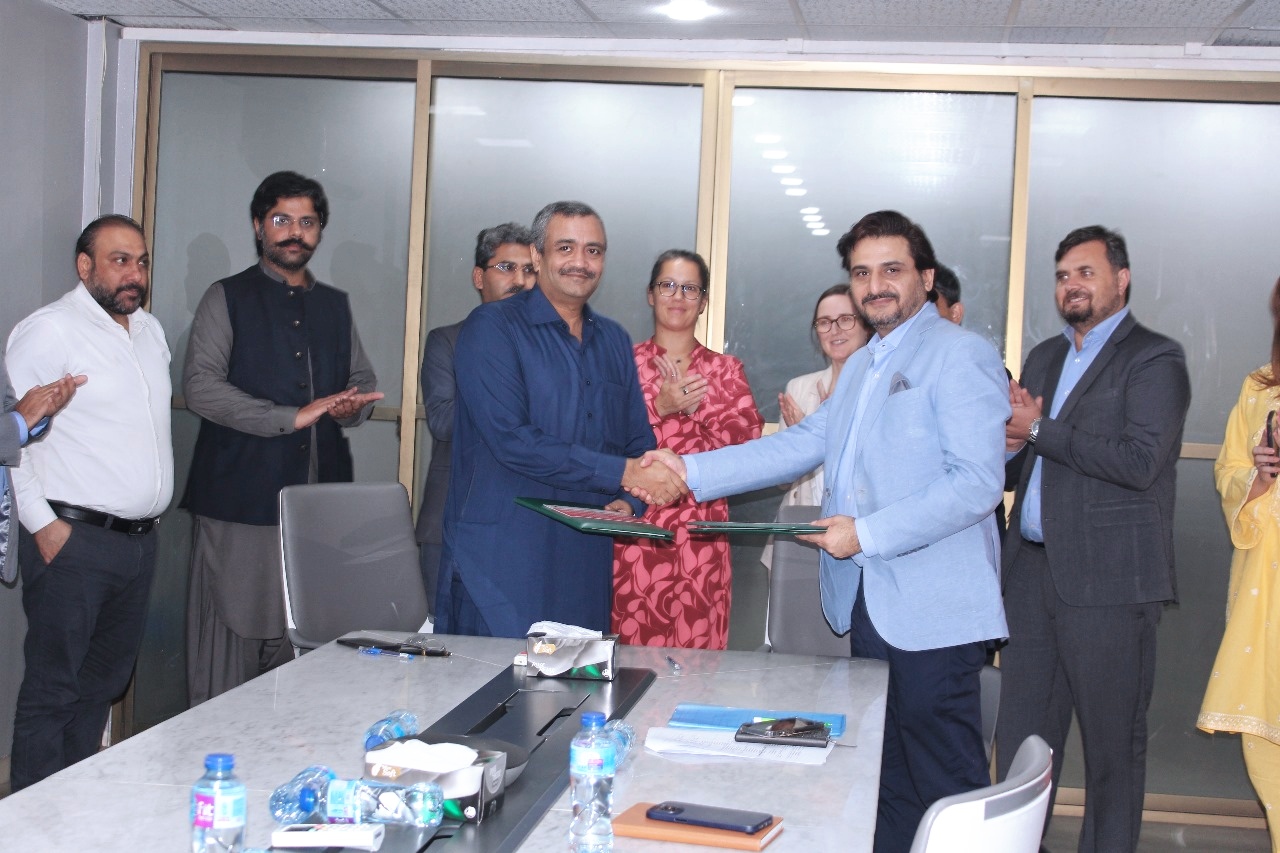 PDMA Sindh signs MoU with Save the Children 22 August 2023
PDMA Sindh with its untiring commitment to the cause, signed a MoU with Save the Children to strengthen emergency preparedness and response efforts. The main goal of this partnership is to strengthen emergency response plans in order to provide immediate and well-coordinated response in times of need.
PDMA Sindh participated in the Expo on Disaster Risk Reduction held in Islamabad from 16th to 18th August 2023. Expo was organized by NDMA and a large number of stakeholders including government ministries and departments, PDMAs, NGOs, INGOS, and other development partners participated in the event. PDMA Sindh showcased different demonstrative products and initiatives taken towards DRR. Links with various partners were established during Expo which will be engaged for collaborative disaster management in the province and mainstreaming DRR.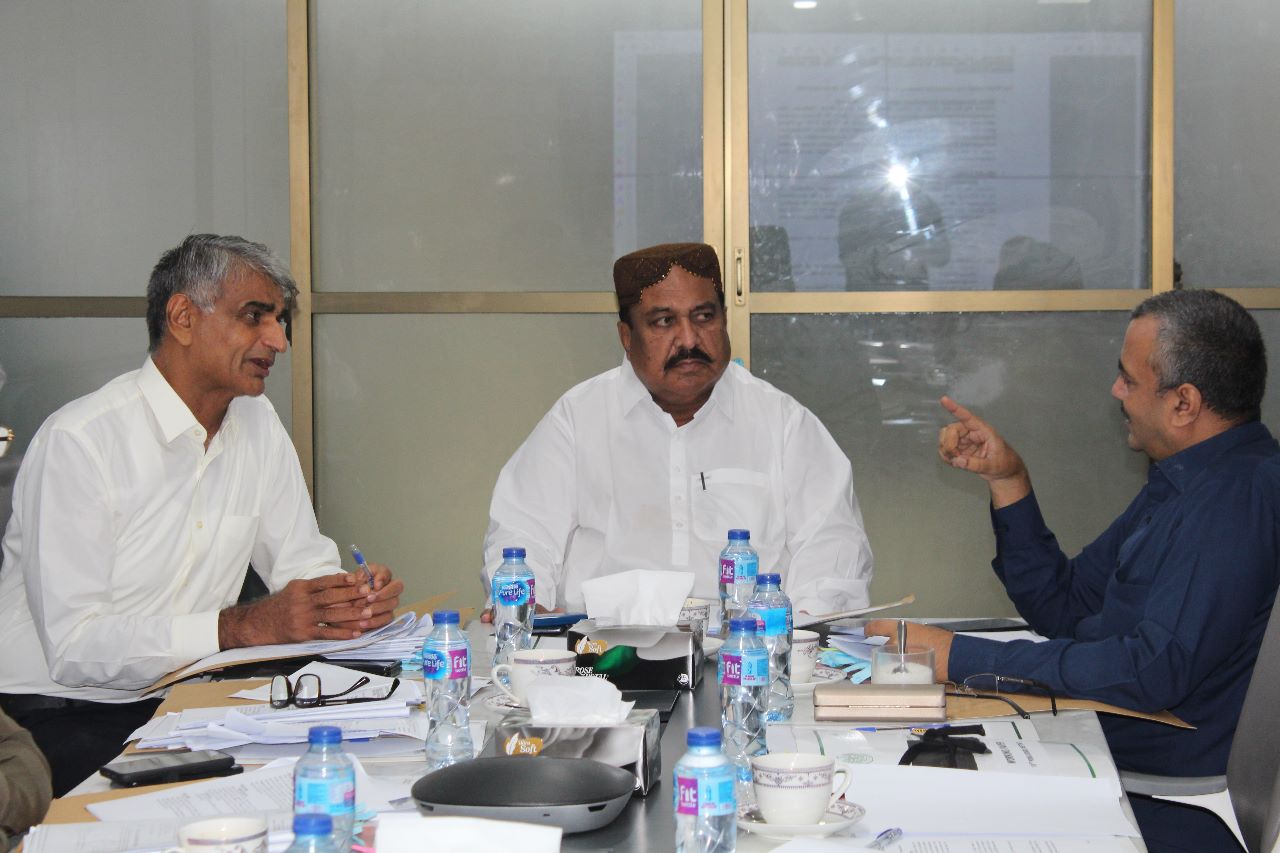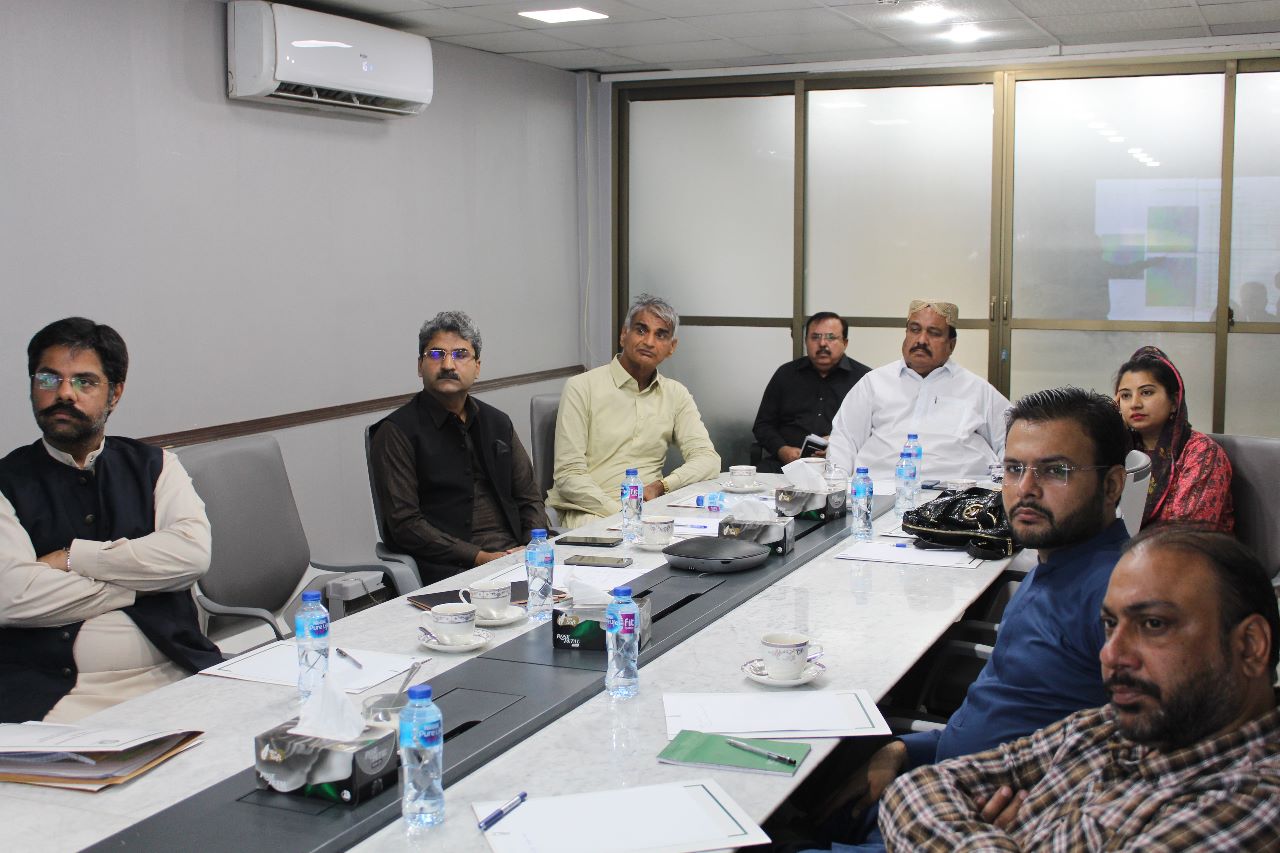 Preparedness for Monsoon July 5th, 2023
A meeting was held under the chair of Advisor to CM for Relief & Rehabilitation Haji Rasool Bux Chandio on 05th July 2023. Secretary Rehabilitation Parvez Ahmed Seehar briefed the Advisor on the preparedness status of PDMA for Monsoon 2023. Furthermore, the current forecast for possible rains in Sindh was discussed along with the action plan. The meeting was attended by all directorates working under the rehabilitation department.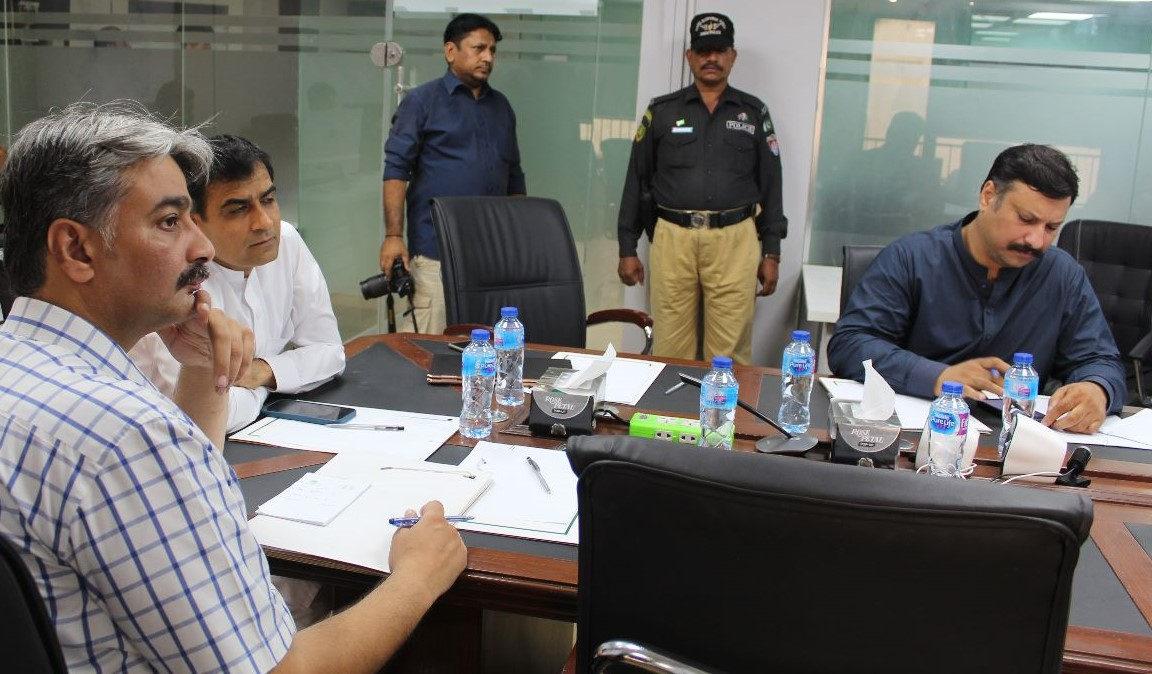 Commissioner Karachi Muhammad Iqbal Memon visited PDMA Headquarters on 13th June 2023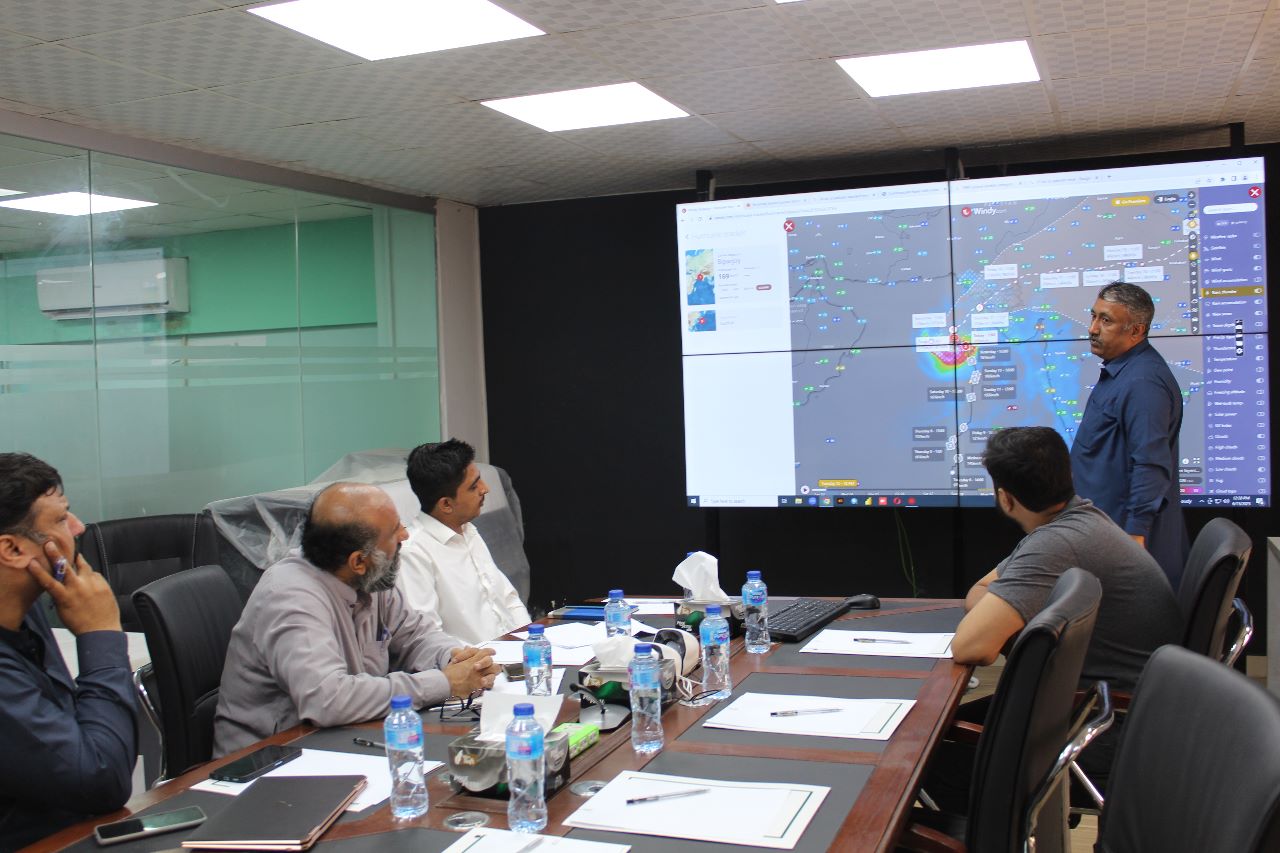 Faisal Edhi's visit to PDMA HQ June 13th, 2023
Honored to welcome Faisal Edhi, an esteemed representative of the renowned Edhi Organization, to PDMA Headquarters today. Had a productive meeting discussing the current status of cyclone Biparjoy and the diligent efforts undertaken by PDMA to effectively respond to the situation. Mr. Edhi's visit further strengthens our commitment to serving the community in times of crisis.
Preparation for Very Severe Cyclonic Storm (BIPARJOY) 10th June 2023
Advisor to CM Sindh for Rehabilitation & Relief, Haji Rasool Bux Chandio, chaired a meeting to discuss the preparedness strategy for the potential impacts of Tropical Cyclone "BIPARJOY". The meeting, held on 10th June 2023, was attended by Mr. Pervaiz Ahmed Seehar, Secretary to Government of Sindh, Rehabilitation Department, Syed Salman Shah, Director General, PDMA Sindh, Deputy Commissioners of Karachi, Hyderabad, and Mirpurkhas divisions, and other officers. The meeting highlighted the vigilant monitoring of the situation by PDMA Sindh's Provincial Emergency Operation Center (PEOC), activation of District Emergency Operation Centers for effective coordination, development of a comprehensive contingency plan with evacuation strategies and early warning system implementation, preparedness measures for coastal districts (Karachi South, Malir, Keamari, Korangi, Thatta, Sujawal, and Badin), including keeping machinery, staff, and dewatering machines on standby, and the removal of weak structures like billboards in urban centers due to potential storm winds.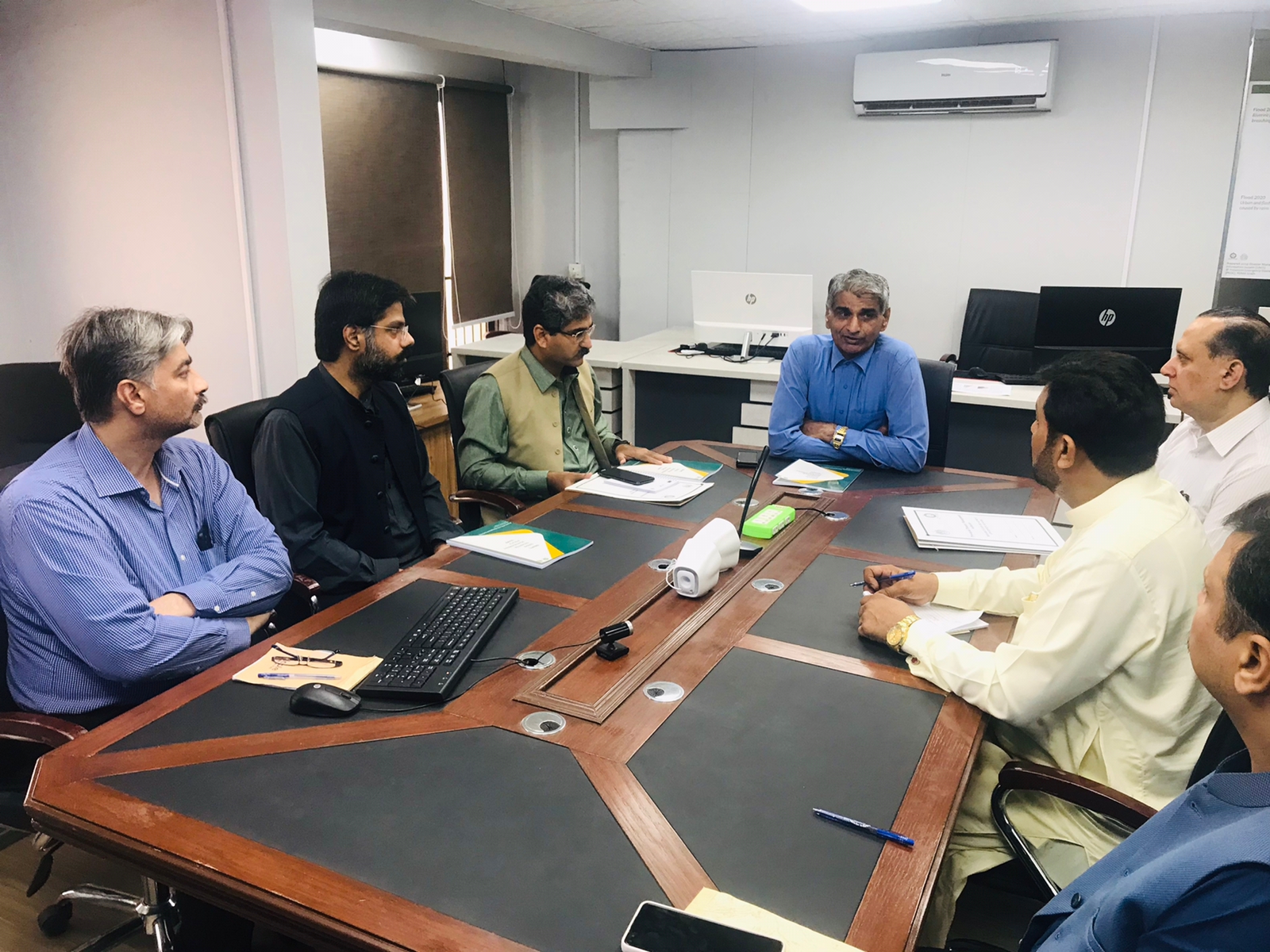 Secretary Visit at PEOC May 10th, 2023
Secretary Rehabilitation, Pervez Ahmed Seehar, visited PEOC with other officers of PDMA Sindh on May 10th, 2023 to receive briefings regarding PEOC's functional capabilities and to ensure effective and efficient coordination, management, and response to natural disasters and public health emergencies in Sindh. The staff also briefed the secretary regarding DMIS and Power Bi dashboards.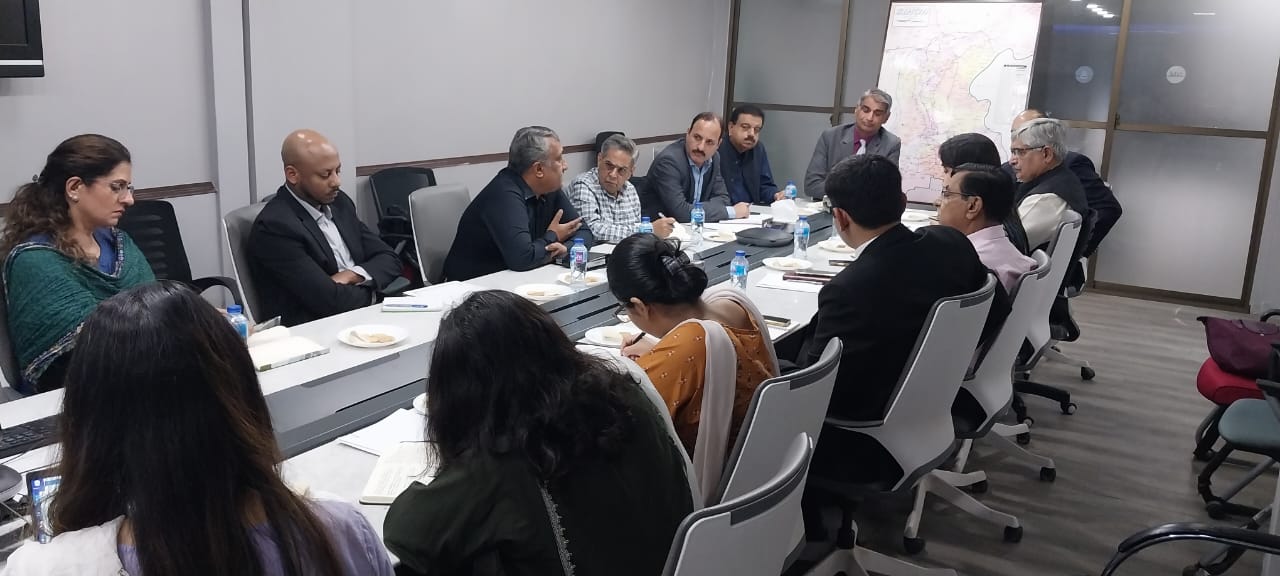 VISIT OF WORLD BANK'S JOINT IMPLEMENTATION SUPPORT MISSION May 09th, 2023
The Joint Implementation Support Mission of World Bank visited PDMA Sindh Headquarters on 09th May 2023 to discuss various aspects of Sindh Resilience Project and Sindh Flood Emergency Rehabilitation Project. The meeting was chaired by Secretary Rehabilitation.
Planning & Preparations for Predicted Rains April 27th, 2023
Secretary Rehabilitation Department and other high-ranking authorities gather in a virtual conference on April 27th, 2023, to strategize and plan ahead for the impending rainy season. The meeting aims to identify potential vulnerabilities and ensure that adequate measures are in place to mitigate any adverse impact on the community. The meeting was chaired by the Secretary Rehabilitation Department and co-chaired by Secretary (GA)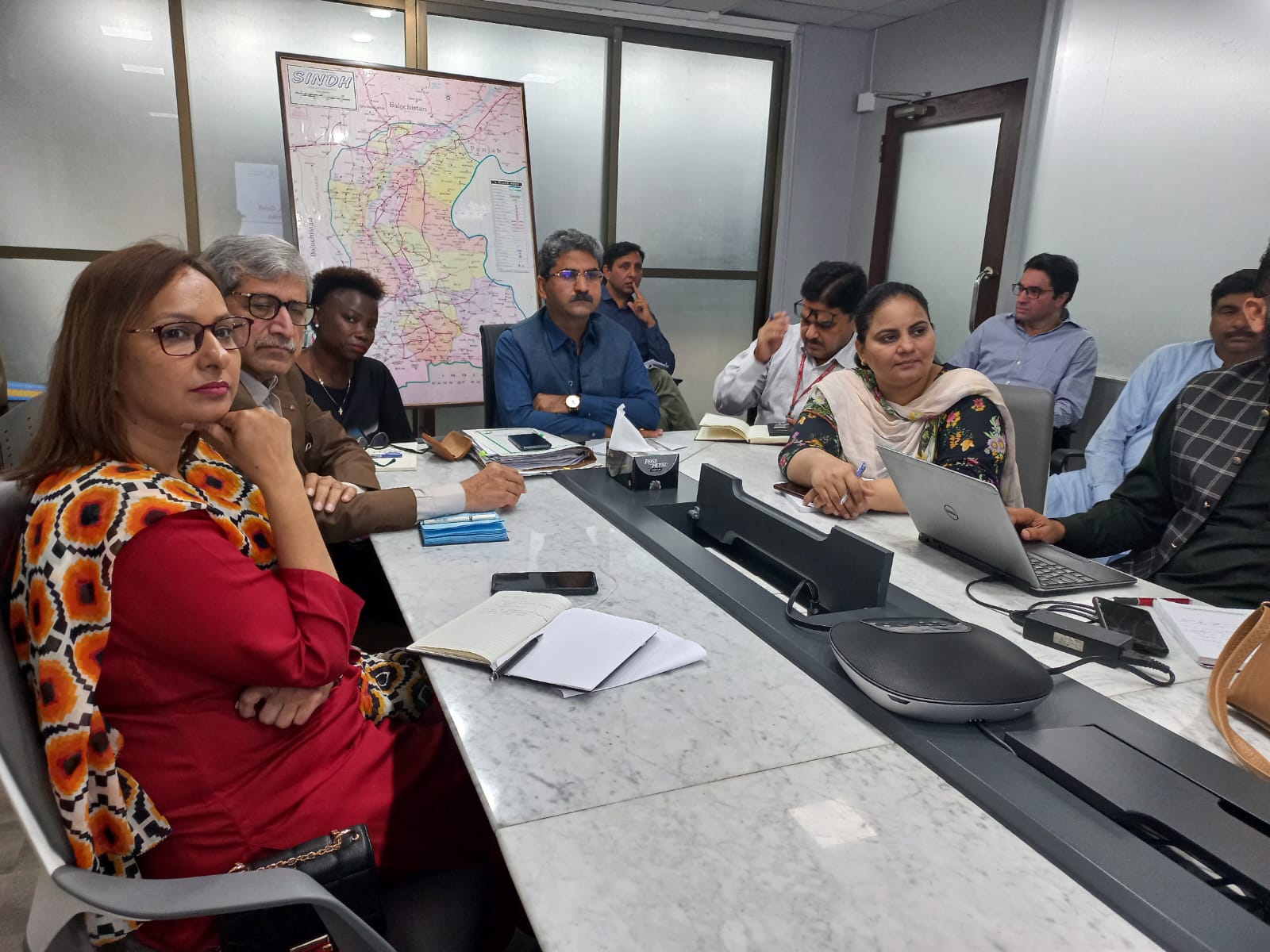 Implementation of a DRR/EPR and Resilience Building Project
A meeting was held on April 13th ,2023 at the PDMA HQs in Karachi to discuss the implementation of a DRR/EPR and Resilience Building project. The meeting was attended by several high-ranking officials, including the Director General of Health Services, the Chief Engineer of the Irrigation Department, and the Director General of the Agricultural Department, among others. Representatives from various organizations, including the WFP, UN-OCHA, UNICEF, UN IoM, and INGOs such as Acted and Cesvi, also participated in the meeting.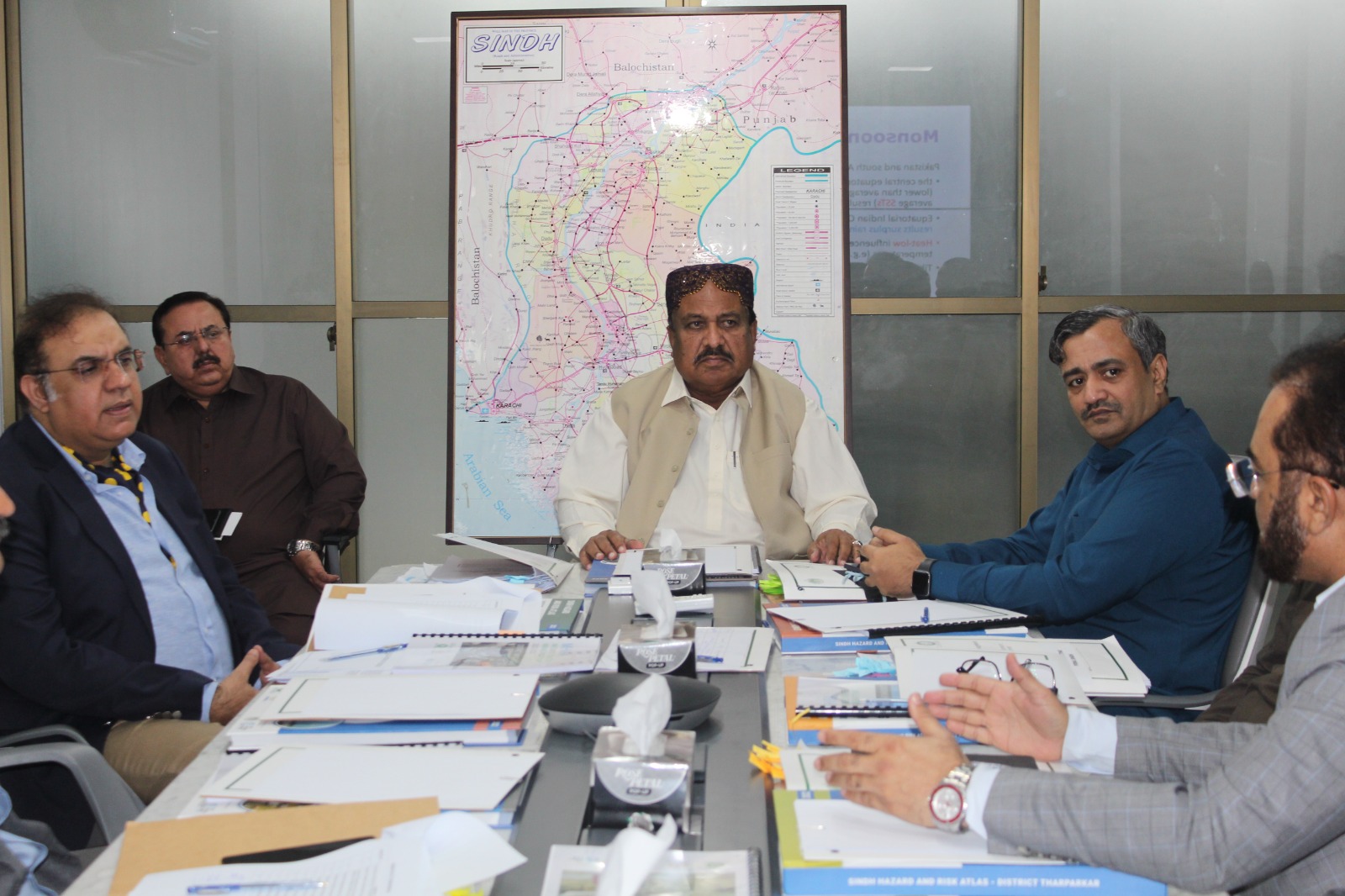 The 17th Board Meeting of Provincial Disaster Management Authority (PDMA) Sindh was held on 31st March 2023 under the chairmanship of Haji Rasool Bux Chandio Advisor to Chief Minister Sindh for Rehabilitation & Relief Department at PDMA Head Office, Karachi. The meeting was participated by Board Members from different departments. 14 Agenda items were discussed and approved during the meeting including review of progress of decisions taken in the last Board Meeting.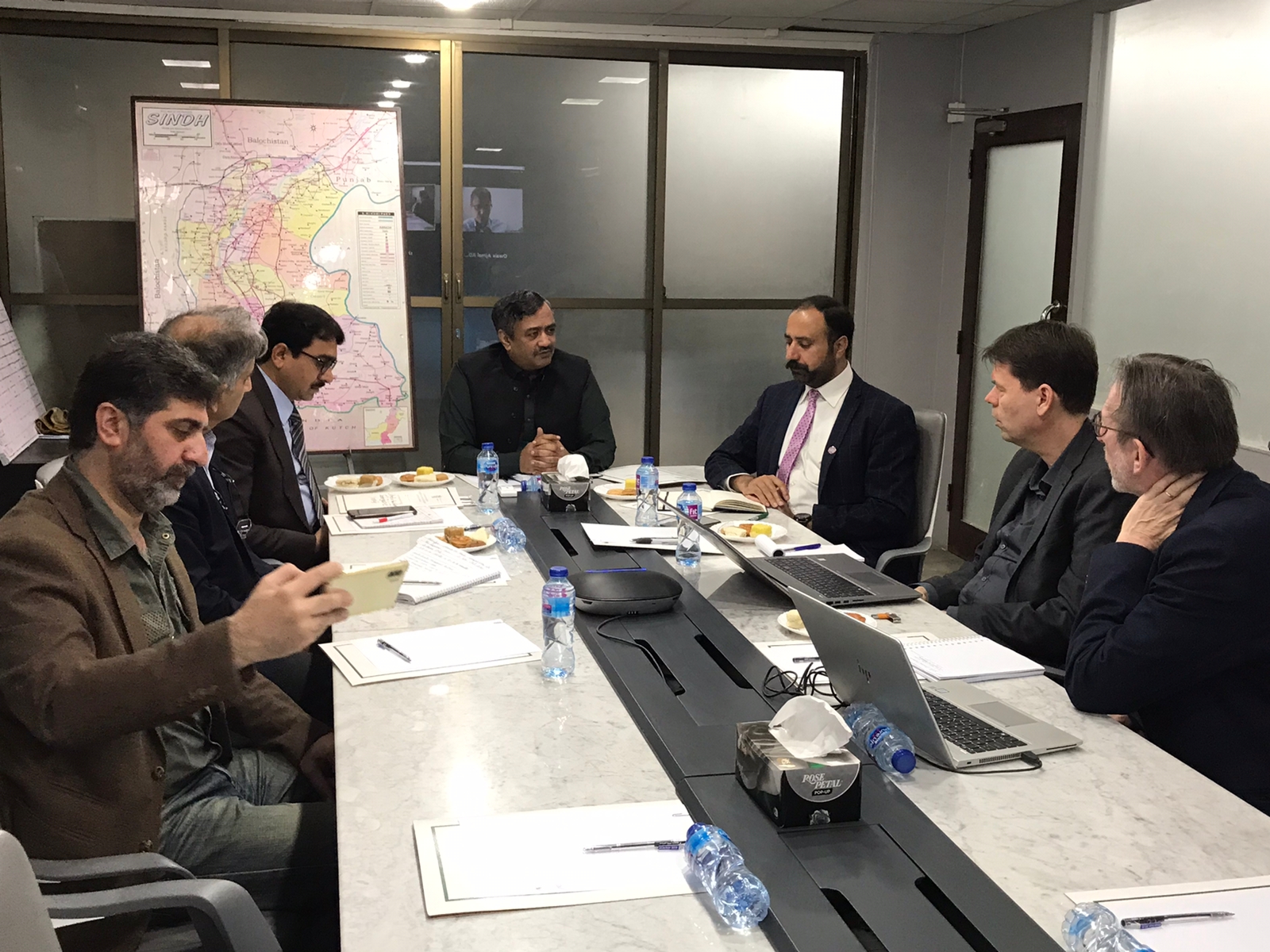 ADB NFPP-IV mission meeting with Director General, Provincial Disaster Management Authority, (PDMA), Sindh on 16th feb 2023.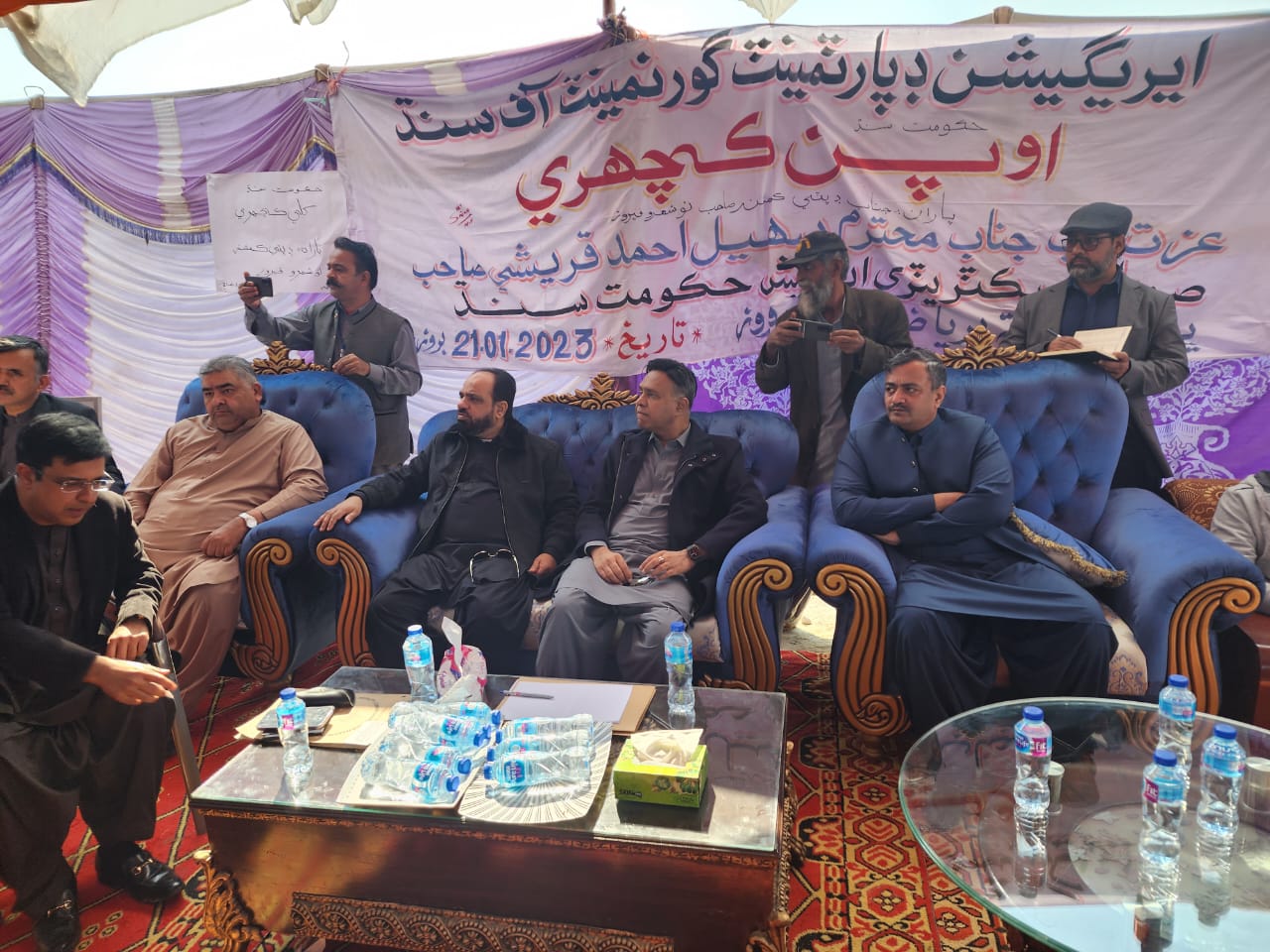 Open Katcheri" session at Districts Naushahro Feroze, Khairpur Mir's, Sukkur, and Ghotki.
Director General PDMA Sindh, Syed Salman Shah along with Director Operations, Imdad Hussain Siddiqui, and AD Operations, Maqsood Hussain Soomro visited districts Naushahro Feroze, Khairpur Mir's, Sukkur, and Ghotki for an 'Open Katcheri' session to resolve the complaints of flood affectees. District Commissioners and other high-ranking officers from Irrigation, Agriculture, Revenue, and Health departments were also part of the session. The public complained about relief items, ex-gratia assistance against life loss, the compensation of damaged houses, provision of health services, and compensation for crop losses. Other complaints were related to damage to educational institutes and presence of water around school buildings. The delegation ensured that the complaints will be resolved on an urgent basis and the Government of Sindh will extend all possible support to restore life to normal. PDMA Sindh immediately dispatched the required relief goods for distribution among flood affectees.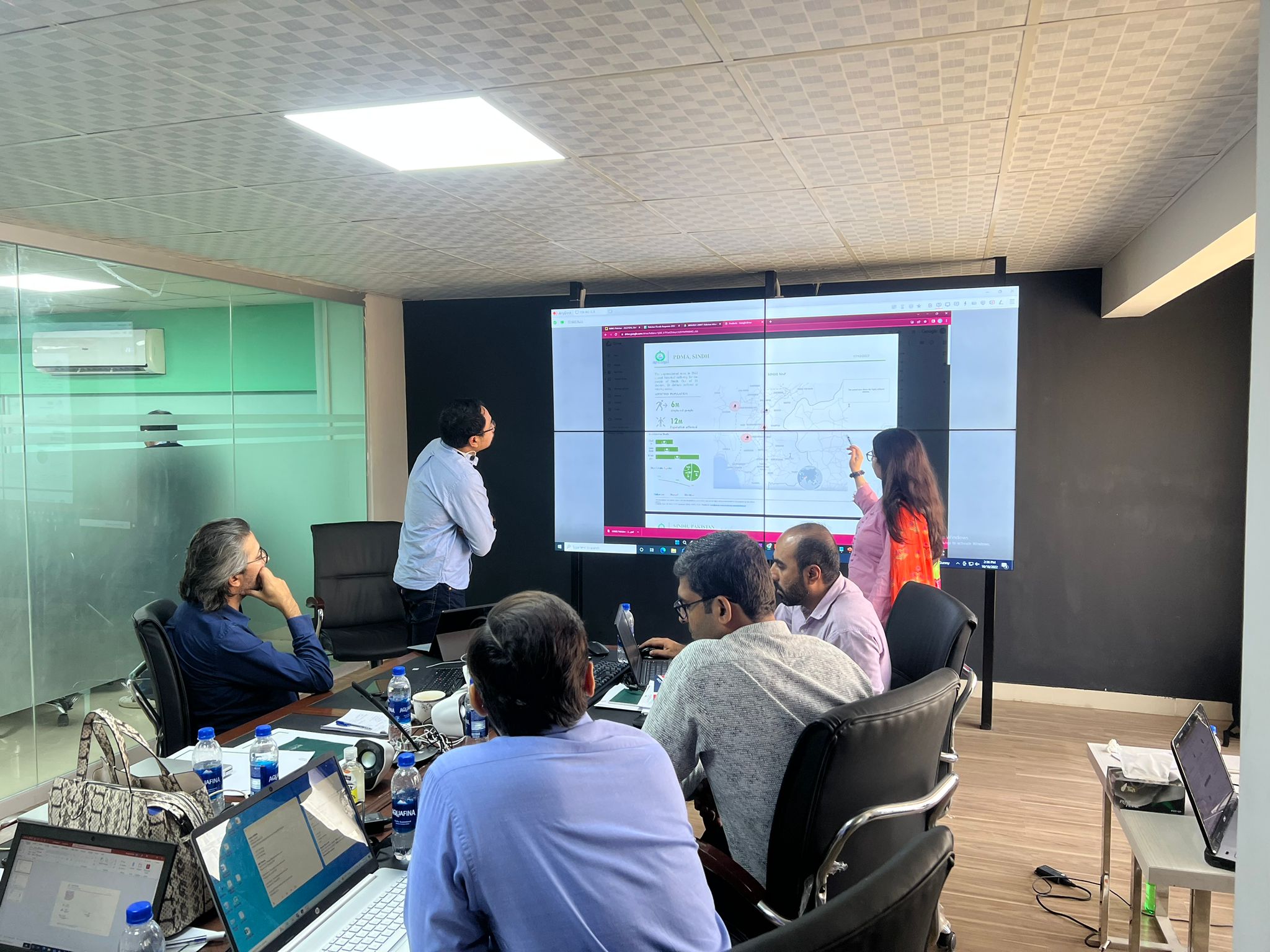 Workshop on Information Management Organised by PDMA & UN-OCHA
Accurate and timely information is the key to business success. The same is valid for disaster management. Better management, decision-making, and actions are dependent on gathered and compiled information. In view of the importance of information management, 05 days training session was jointly organized by UN-OCHA and PDMA Sindh at PDMA Head office from 17th-21st of October 2022. International training facilitators from UN-OCHA conducted the training on important topics such as data collection, compilation, standardization, correction, visualization, and reporting. Officials from PDMA, NDMA, and newly hired provincial Information Management Officers of UN-OCHA from the capital territory Islamabad, Khyber Pakhtunkhwa, Punjab, Balochistan, and Punjab attended the training.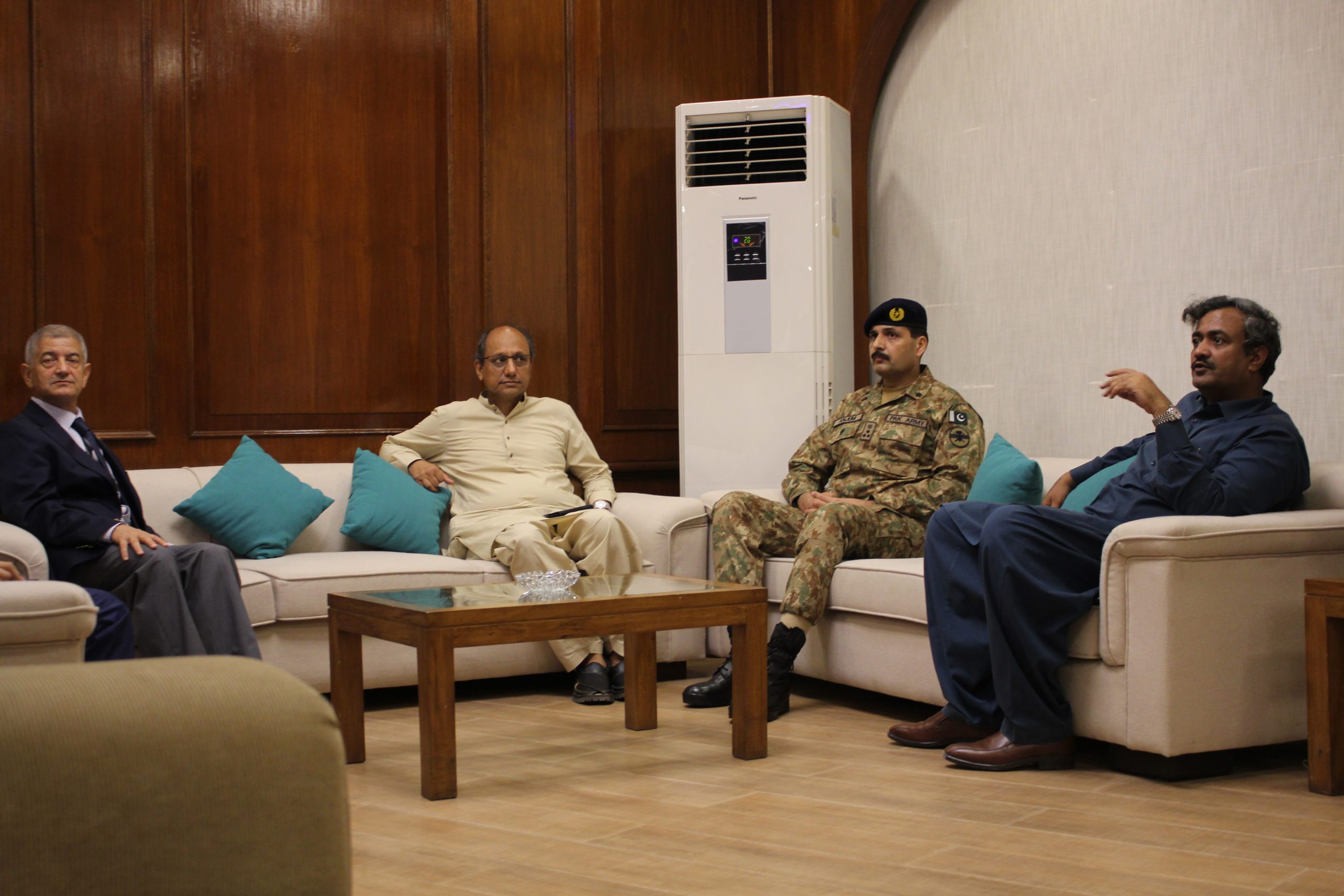 Brief on Flood Response & Rehabilitation Activities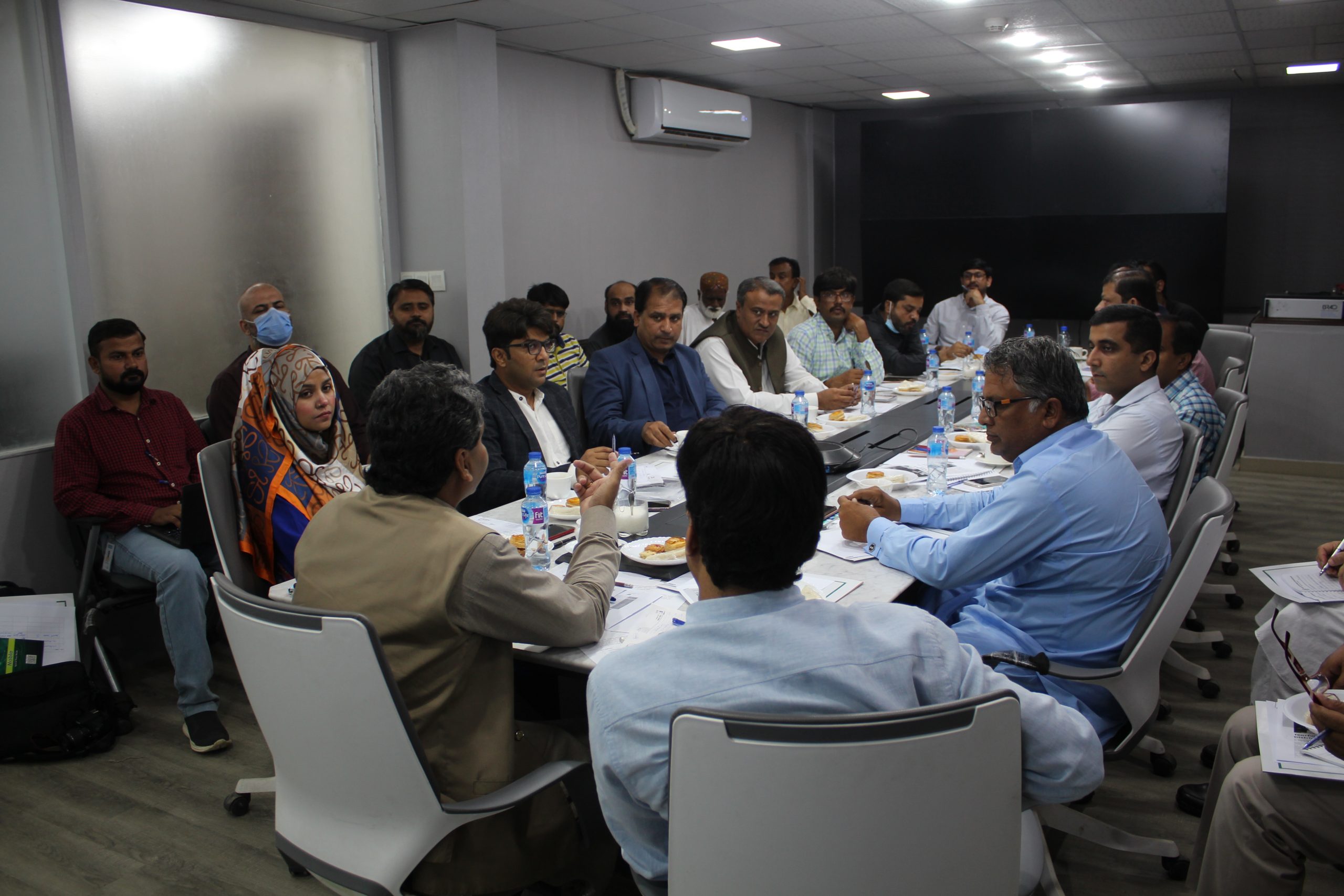 Provincial Coordination Meeting with PHF & NHN Members on Flood Response 2022